Cautare globala
Curs BNR 20-04-2021
EUR (€) = 4.9261
USD ($) = 4.0937
BCC950 UC WebCam ConferenceCam

960-000867
Cod produs: 73VC-0100
Descriere: BCC950 UC WebCam ConferenceCam, Sistem videoconferinta (recomandat pentru sali 4-6 participanti)
Marca: Logitech
UM: buc
Cod CPV: 32232000-8 [Echipament pentru videoconferinţe]
Cod UNSPSC: 45111902
Disponibil

| | |
| --- | --- |
| 516 | 1 zi |
| 413 | 2 zile |
| 3261 | 6 zile |
| 2272 | 8 zile |



Va rugam sa sunati pentru pret


| | |
| --- | --- |
| | |
The amazingly simple and affordable Logitech ConferenceCam combines professional HD video and superior speakerphone audio to enable small-group video conferencing. With a 78-degree field of view, a 180-degree video pan and a full-duplex speakerphone, the ConferenceCam is perfect for enabling groups to have video meetings in conference rooms, offices and collaboration areas. Now small teams don't have to compete for those overbooked video meeting rooms or huddle around a single PC just to have a video meeting. On-unit controls and the included remote control allow users to pan, tilt and zoom the camera, and quickly answer/hang up calls, adjust the volume and mute the mic. The camera height extender and 2.4 metre (8 foot) USB cable allow users to adjust camera height and distance for the most flattering video angles so they can make the best impression during meetings. The ConferenceCam quickly connects via USB and works with most desktop video and UC applications including Microsoft™ Lync® and Skype™. Small group video conferencing has truly arrived—everywhere.
Roller ALBASTRU 0.3mm needle tip, corp ...


Pret lichidare: 1.58 RON
---
Registru Incasari si Plati A4, 100 file...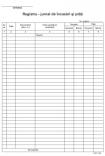 Pret lichidare: 1.00 RON
Rally Ultra-HD (4K) ConferenceCam, (Ral...


Pret promo: 7,600.00 RON până la 30/04/21
Pret lista: 2,030.34 EUR fara TVA
---
C9374A No. 72 Cartus inkjet grey ORIGIN...


Pret promo: 249.00 RON până la 30/04/21
Pret lista: 70.87 EUR fara TVA